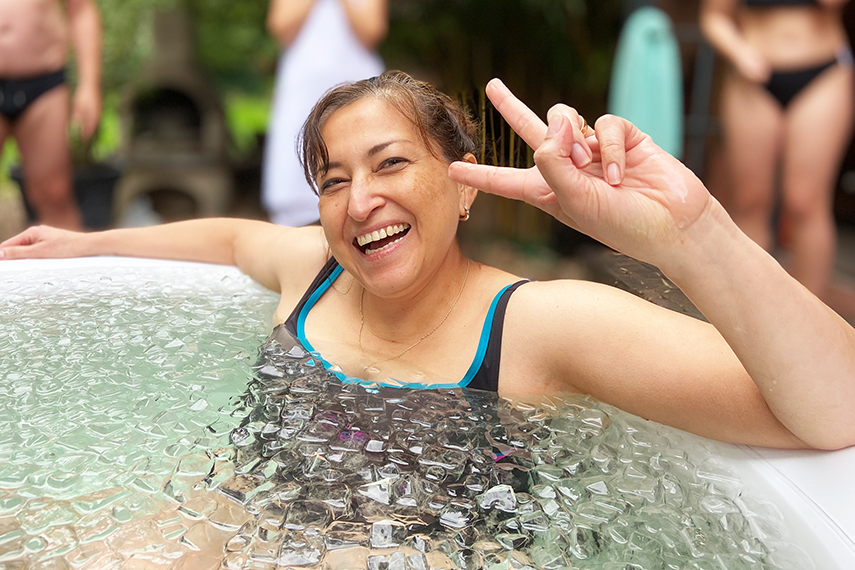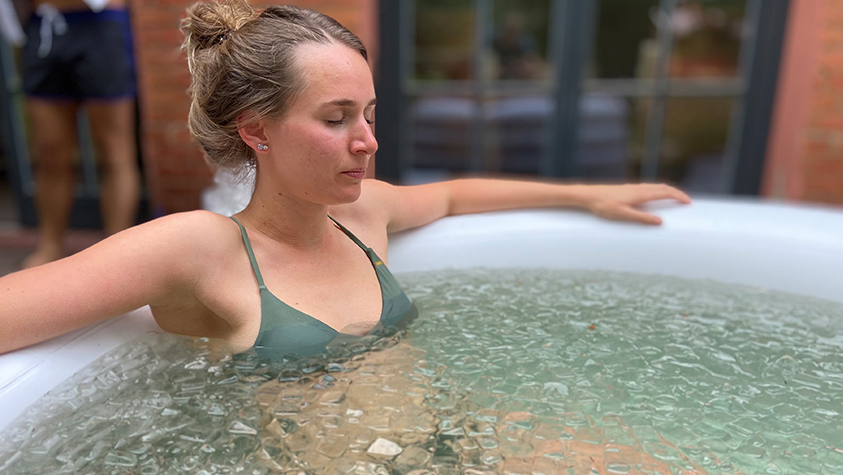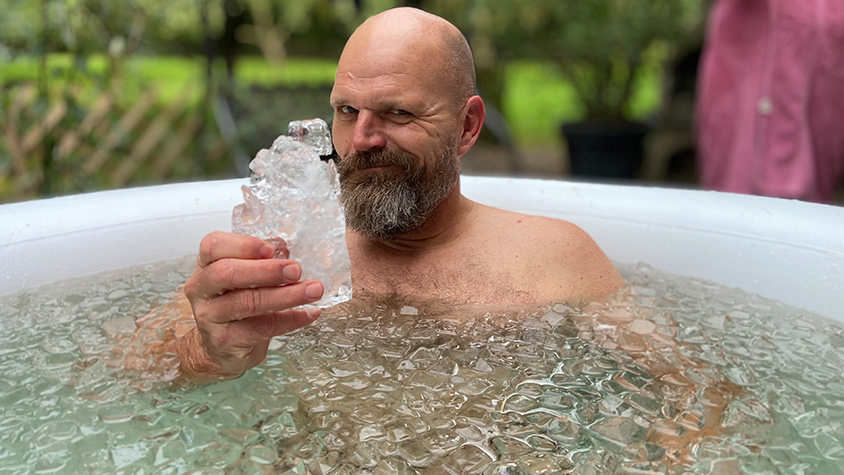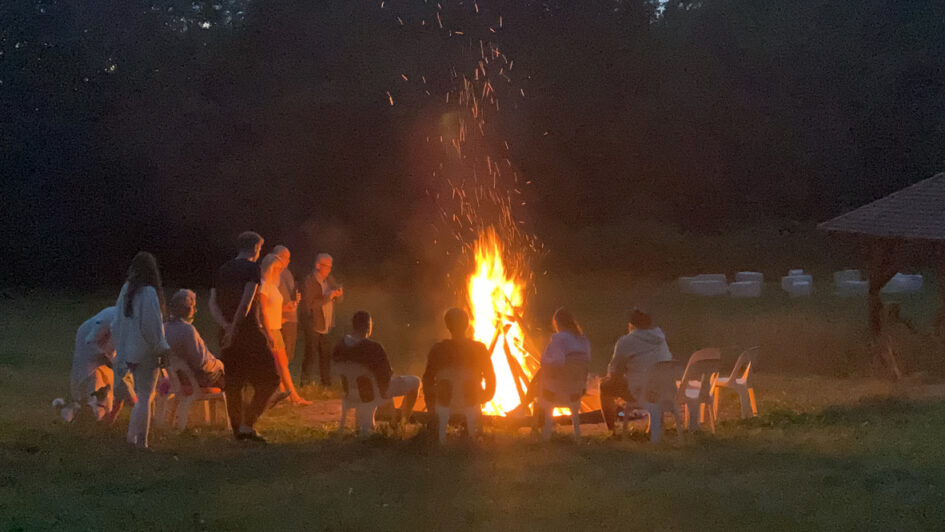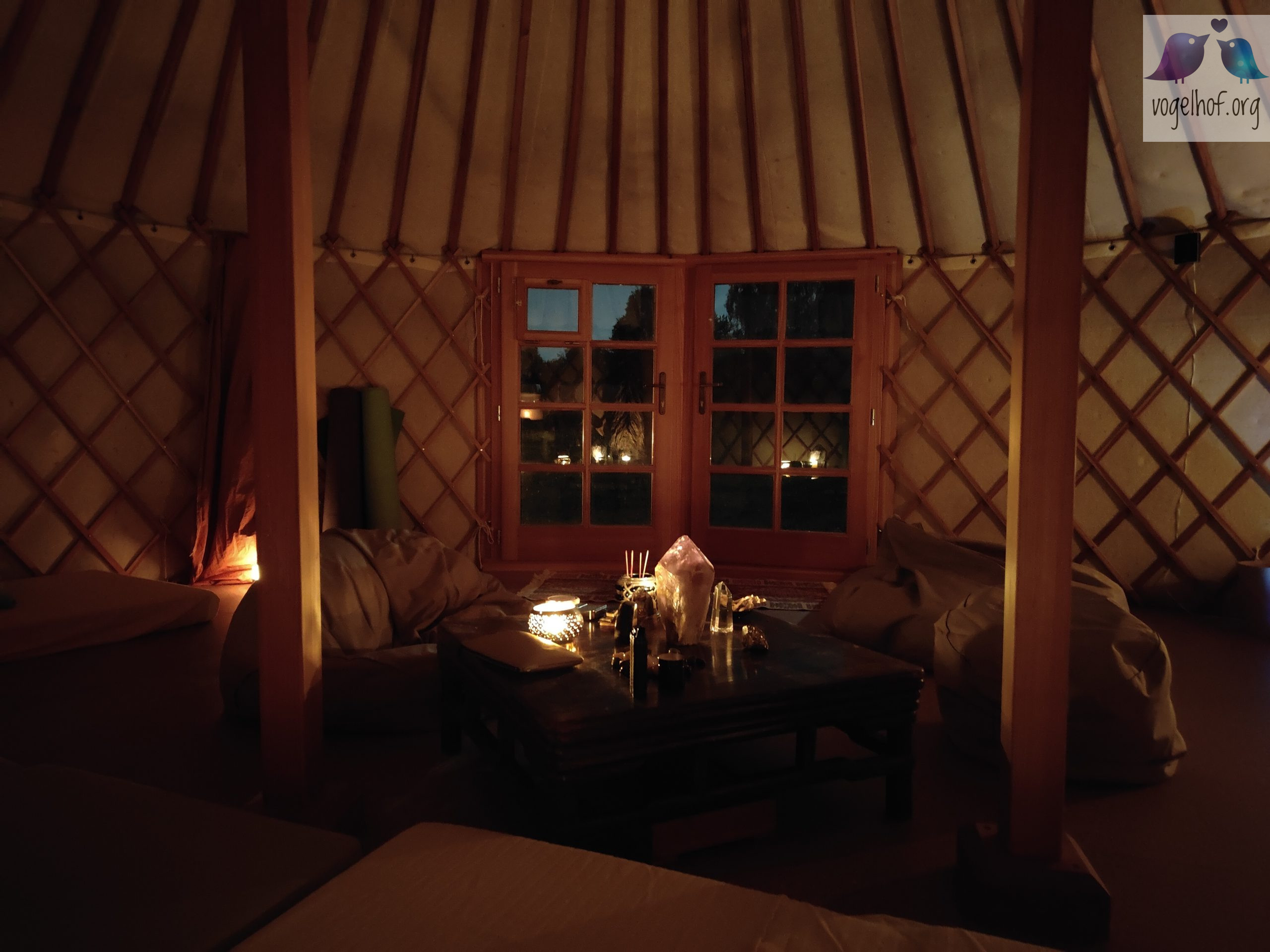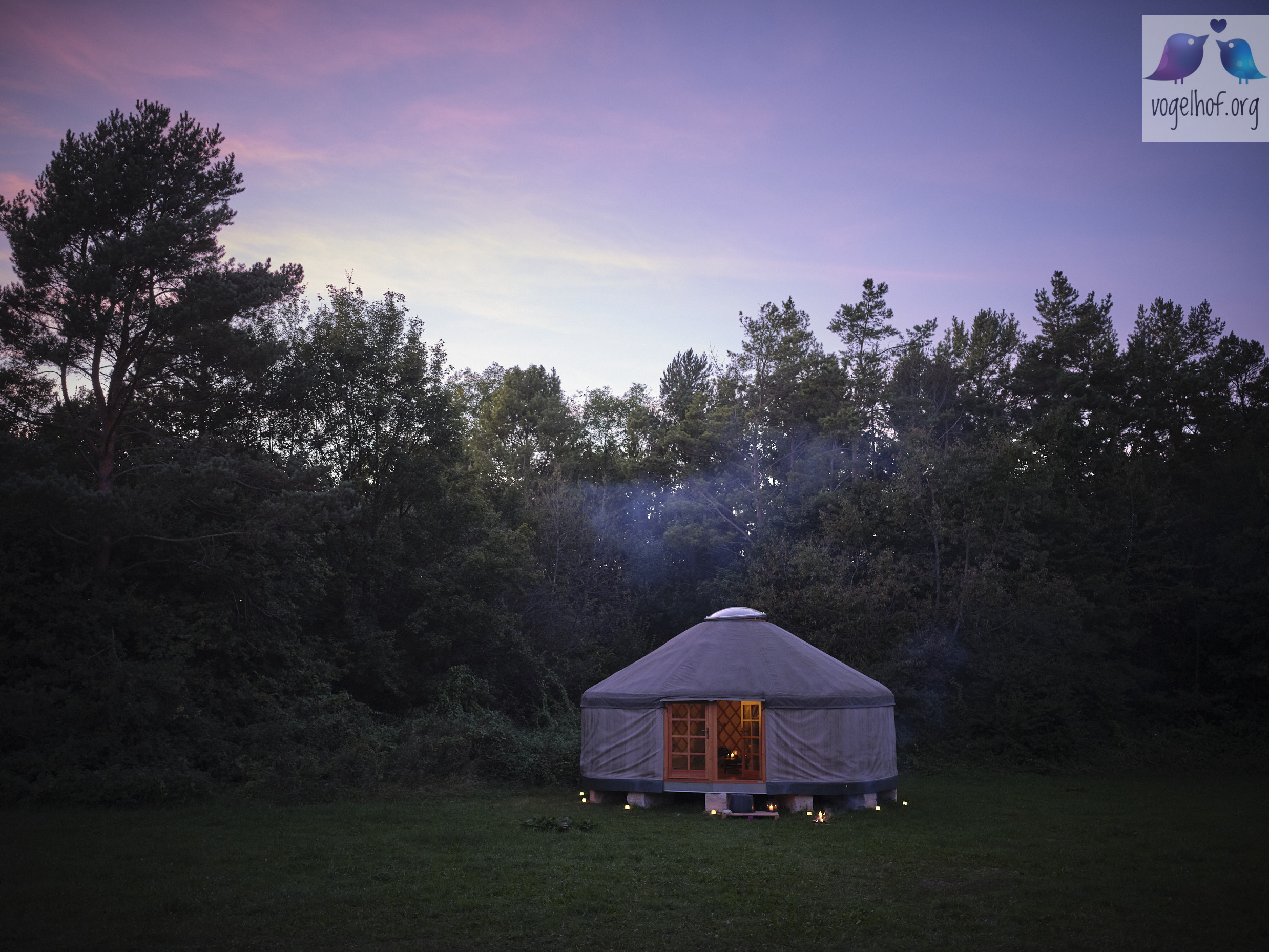 WHM INNERFIRE WEEKEND – SCHWÄBISCHE ALB
1543
1543 people viewed this event.
"Fokus ist die Fähigkeit, sich selbst zuzuhören." – Wim Hof
Entdecke die WIM HOF METHODE auf einer größeren Bandbreite ihrer Fundamentals & Advanced Techniken. Für 2 Tage tauchen wir intensiv in das 3-Säulen-Training der Methode ein, lernen und vertiefen ihrer Basis-, Power- und Hitzeatmungen, üben uns in Eisbaden, aktiver und passiver Erwärmung und in der Kontrolle unseres gesamten Mindsets. Dadurch stärken wir nicht nur unsere mentale & körperliche Fitness und unseren Fokus, sondern erhöhen die Fähigkeit auf natürliche Weise innere Wärme zu erzeugen.
BENEFITS:
✓ Stärkung des Immunsystems
✓ Steigerung der Kraft- und Energiereserven
✓ Reduzierung von Stress und besserer Schlaf
✓ Erhöhte Ausdauer und Belastbarkeit
✓ Linderung von chron. Krankheiten wie Asthma, Arthritis, Diabetes etc.
WAS BEKOMMT MAN:
✓ Wim Hof Methode komplett
✓ Atemraumtraining
✓ Wim Hof Basis- und Poweratmung
✓ Eisbad & Kältetraining
✓ Feueratmung & Meditation
✓ Theorie der Methode
✓ Altagsroutinen & Trainingsprogramm
ZEIT:
23.06. – 25.06.2023
Freitag 17:00 Uhr – Sonntag 15:00 Uhr
ORT:
SEMINARZENTRUM VOGELHOF – EHINGEN, Schwäbische Alb
Der Vogelhof ist ein Seminarzentrum in mitten der Schwäbischen Alb, nahe an der Donau. Neben einer Jurte, Aussensauna und einem wundervollen Seminarraum, finden wir in der Natur viele schöne Orte, um die WHM und ihre Fundamentals und Advanced Techniken zu erlernen und zu üben.
Vogelhof Seminare
Vogelhof 1
89584 Ehingen
WORKSHOPKOSTEN:
599€
*** inkl. Unterkunft
*** inkl. Vollverpflegung
---
DAS PROGRAMM
TAG 1 – WHM FUNDAMENTALS WORKSHOP – DIE WIM HOF METHODE UND IHRE BASISTECHNIKEN IN DER PRAXIS & THEORIE
SAMSTAG
Getreu dem Motto "The limit is not in the sky. The limit is in the mind." werden wir alle 3 Säulen der Methode kennenlernen und trainieren. D.h. jeder erfährt 'praktisch' die Kraft der Atmung (Atemübungen, Atembewusstsein, Atemkontrolle), die Energie der Kälte (Eisbad, Kältekontakt) und die Macht der inneren Stärke (Fokustraining und Meditation).
11:00 – 11:15 Begrüssung, Vorstellung des Programms
11:15 – 11:45 Bewegung, Öffnen des Atemraums
11:45 – 12:30 Basisatmung der WHM
12:30 – 13:15 Mittagspause mit leckerer Suppe & Brot
13:15 – 14:00 Theorie der Methode
14:00 – 14:30 Vorbereitung Eisbad
14:30 – 16:00 EISBAD & SAUNA
16:30 – 17:00 Abschluss, Q&A, Wie gehts weiter?
In diesem Workshop machen wir Eisbäder entsprechend der Wim Hof Methode, um in einer natürlichen Kälteumgebung die Kraft der Atmung und die Atemkontrolle kennen zu lernen. Hierzu beschäftigen wir uns mit der natürlichen Fähigkeit des Körpers der Kälte zu widerstehen (Thermoregulation) und diese sogar noch als Energie-Quelle zu nutzen.
---
TAG 2 – WHM ADVANCED WORKSHOP– "THE POWER OF THE MIND"
SONNTAG
Wir werden alle 3 Säulen der Methode intensiver trainieren, lernen die neue Power-Atmung kennen, nutzen unsere Vorstellungskraft intensiver, fokussieren unseren Geist direkter, gehen eine tiefere Wahrnehmung der Kälte.
✓ Poweratmung: pure Energie
✓ der 8. Sinn: Interoception, Innenschau
✓ Theorie: Immuno-Metabolismus
✓ Visualisierung: 3-Phasen-Kälteprotokoll
✓ Hitzeatmung & Braun-Fett-Aktivierung
✓ Eisbäder 3 x 2-3min bzw. 1 x 5-10min
Die Wim Hof Feueratmung folgt der alten tibetischen "Tummo" Technik, der Fähigkeit Körper-Hitze in kalter Umgebung zu erzeugen. An diesem Wochenende lernen wir Grundtechniken für mehr "innere Hitze", mehr Gesundheit und mehr Lebensfreude.
Wim Hof Methode – Gesundheit, Stärke & Freude!