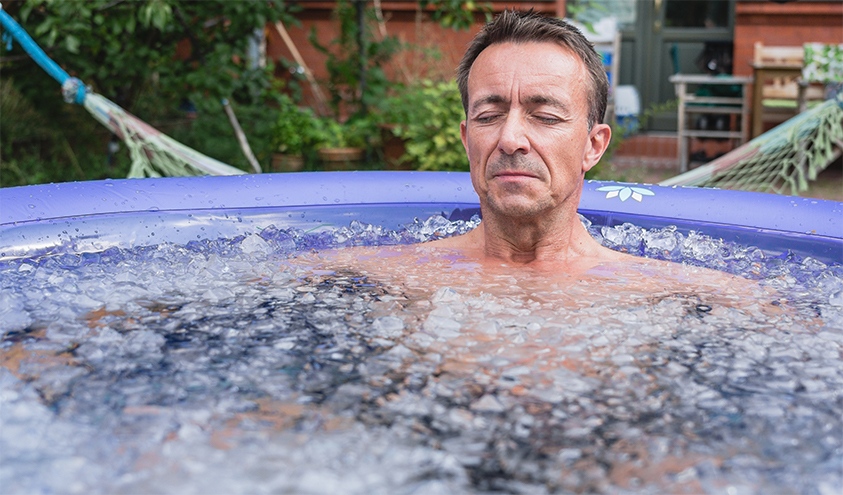 WHM FUNDAMENTALS WORKSHOP – BREMEN – inkl. Sauna
393
393 people viewed this event.
"Unless you are willing to experience new things, you will never realize your full potential." – Wim Hof
"ICE & FIRE": ATMUNG|EISBAD | FEUER-SAUNA| MEDITATION|BEWEGUNG|OUTDOOR
Baue innere Stärke, Widerstandskraft und innere Ruhe, durch die Anwendung der WIM HOF METHODE auf. Getreu dem Motto "The limit is not in the sky. The limit is in the mind." werden wir alle 3 Säulen der Methode Atmung, Kälte und Mindset kennenlernen und trainieren. D.h. jeder erfährt 'praktisch' die Kraft der Atmung (Atemübungen, Atembewusstsein, Atemkontrolle), die Energie der Kälte (Eisbad, Kältekontakt) und die Macht der inneren Stärke (Fokustraining und Meditation).
Das Wissen dazu wird detailliert vermittelt und man lernt Sauerstoff und Kälte zu nutzen, um Körper und Geist effektiv zu optimieren. Der Körper füllt sich im Laufe des Workshops mit großer Vitalität und bodenständigem Schwung.
✓ Stärkung des Immunsystems
✓ Steigerung der Kraft- und Energiereserven
✓ Reduzierung von Stress und besserer Schlaf
✓ Verbesserung der Sportperformance
✓ Größere Kältetoleranz
WAS BEKOMMT MAN:
✓ WIM HOF ATMUNG
✓ BEWEGUNG
✓ EISBAD
✓ SAUNA
✓ THEORIE & VERTIEFUNG
✓ Tipps & Tricks für den Alltag
Wir lernen alle Facetten der Wim Hof Methode. Ausserdem werden wir im Wechsel zum Eisbad die Sauna nutzen. So aktivieren wir unsere natürlichen "Thermo-Mechanismen" für mehr Gesundheit, Energie und Kraft.
PREIS:
SUPER SOMMER SPEZIAL
90€ / PERSON
WAS MUSS MAN MITBRINGEN:
✓ bequeme warme Kleidung
✓ YOGAMATTE, ggf. eine warme Decke
✓ Schwimmsachen & Badelatschen
✓ Handtuch (2 Stück) & ggf. Bademantel
SPRACHE: Deutsch
ORT: Wakegarden Oyten, Oyter See 1, 28876 Oyten
ICE & FIRE: Dieser besondere Workshop findet OUTDOOR im Wakegarden Oyten statt und kombiniert beide Seiten unserer Thermogenese. Während wir unter einem Zelt die WHM trainieren, Atmen und die Theorie kennenlernen, wartet draussen auf uns das Eisbad und die Feuersauna. Das wird unvergesslich!
Ich freue mich auf Euch!
Wim Hof Methode – Gesundheit, Stärke & Freude!