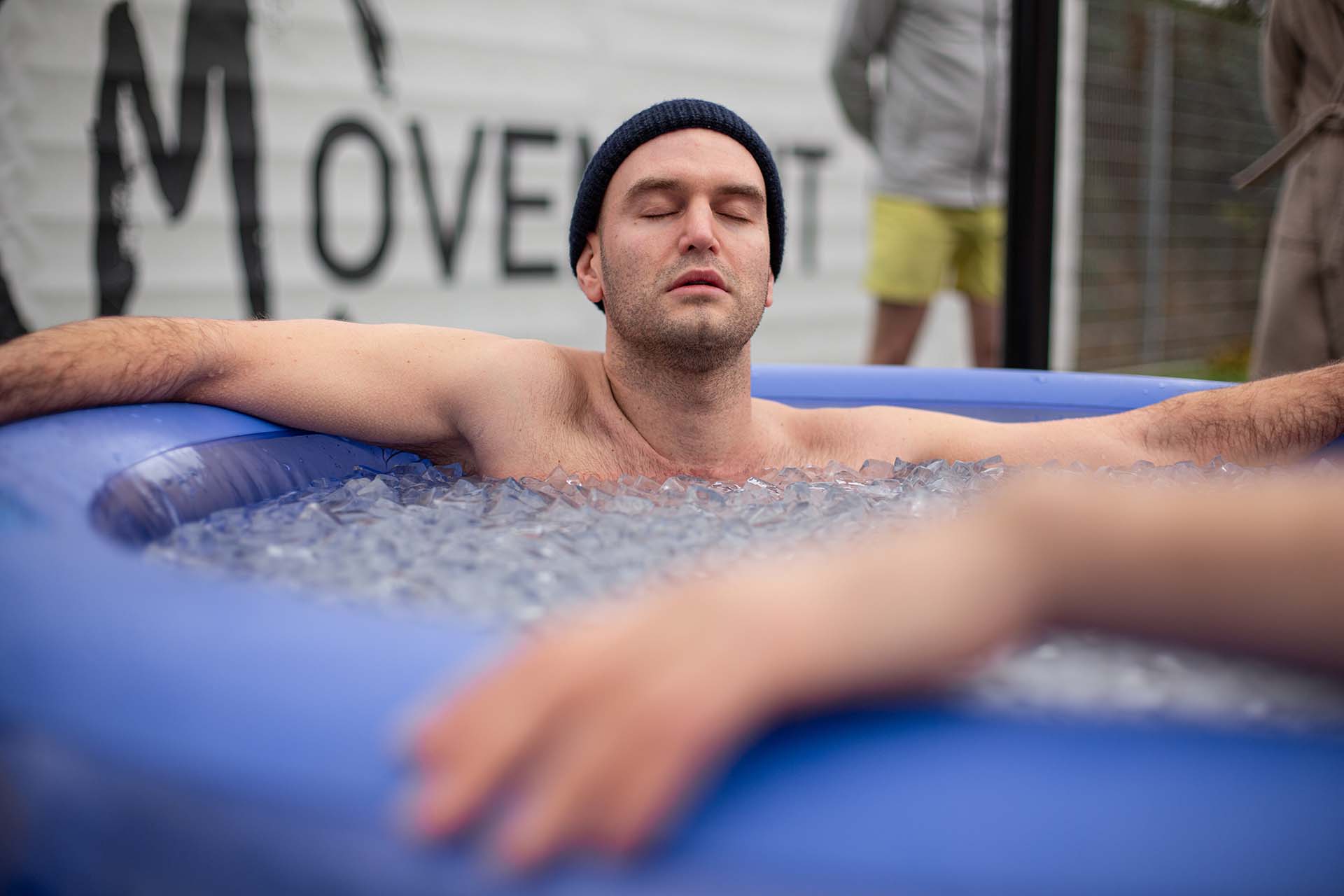 WHM ADVANCED WORKSHOP | HALLE | Eis & Sauna
335
335 people viewed this event.
"I know my body. I know my mind. I know what I can do." – Wim Hof
THE POWER OF THE MIND
POWERATMUNG | EISBAD (Intervall) | SAUNA
Ein WHM Advanced Workshops ist für alle, die schon etwas Erfahrungen mit der Wim Hof Methode sammeln konnten.
Im Fokus steht "Die Kraft der Vorstellung – The Power of the Mind". Wir lernen die POWERATMUNG, eine sehr kraftvolle Atemtechnik der WHM. Es werden die neusten wissenschaftlichen Erkenntnisse erklärt. Und wir werden die KÄLTE auf einer tieferen Ebene (Interozeption, Innenschau) wahrnehmen und zwar in Form von Intervall-Eisbädern.
WAS BEKOMMT MAN:
✓ POWERATMUNG: pure Energie
✓ der 8. Sinn: Interoception, Innenschau
✓ Theorie: Immuno-Metabolismus
✓ Hitzeatmung & Braun-Fett-Aktivierung
✓ Eisbäder 3x 3min bzw. 1x 5-10min
✓ Meditation und SAUNA
WAS MUSS MAN MITBRINGEN:
✓ bequeme Kleidung
✓ YOGAMATTE
✓ Schwimmsachen & Badelatschen
✓ Handtuch (2 Stück) & ggf. Bademantel
ORT:
Studio Polefriends & HEIDE SAUNA
Wir sind an 2 Orten. Zuerst im Studio Polefriends und dann in der Heidesauna. Insgesamt werden wir die 3 Säulen der Methode intensiver trainieren, lernen die neue Power-Atmung kennen, nutzen unsere Vorstellungskraft intensiver, fokussieren unseren Geist direkter, gehen eine tiefere Wahrnehmung der Kälte.
TEIL 1 – ATMUNG / TRAINING
Start: 10:00 – 12:00 Uhr
ADRESSE:
Studio Polefriends
Leipziger Straße 36
06108 Halle
Google Maps:
https://goo.gl/maps/WjpgsGUP4yebstQBA
TEIL 2 – EISBAD / SAUNA / ESSEN / ABSCHLUSS
13:00 Uhr – 16:30 Uhr
ADRESSE:
HEIDE SAUNA
Kurt-Eichel-Str. 1
06120 Halle
Google Maps:
https://goo.gl/maps/3YDdub9ZeuqGeG1f9
ICE & FIRE: Im wunderschönen Fitness-Studio des Physiotherapiezentrums werden wir ganz für uns die WHM trainieren, die Theorie dahinter kennenlernen, draussen das EISBADEN genießen UND abschliessend in die FEUERSAUNA gehen. Das wird unvergesslich werden!
PREIS: 135€ / PERSON
Ich freue mich auf Euch!
Wim Hof Methode – Gesundheit, Stärke & Freude!